THE POWER OF OXYGEN: HYPERACTIVE OXYGEN IN OLIVE OIL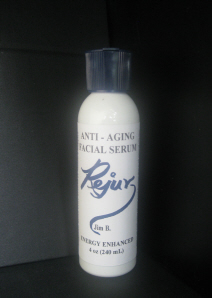 SUGGESTED RETAIL PRICE  $249.99!
4 OUNCES, 4 MONTHS SUPPLY


OXYGEN. It rushes energy and radiance to your complexion. It makes your skin feel firmer. More supple. It smoothes out fine lines. Unfortunately, after the tender age of 20 our skin's oxygen content begins to smooth.  By 30, up to 25% is lost and, by 40, as much as 50% is gone.
Skin's oxygen content is increased by 100%
Wrinkle depth appears reduced by 40%
10% of all fine, dry wrinkles disappear completely
The result is healthy beauty. Growing, fresh, revitalized. Fine lines and wrinkles are visibly reduced. Because seeing is believing-experience SKIN THERAPY for yourself. It's a breath of fresh air for your skin.

THE ONLY PRODUCT IN THE WORLD THAT HAS ENERGY-ENHANCED MUSCLE TONING CAPABILITIES!!